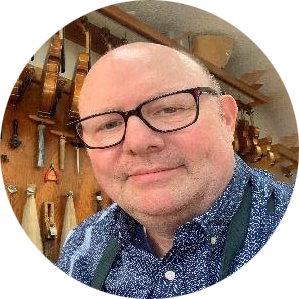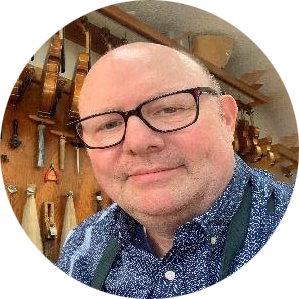 1985-89 BA Classical Languages, cum laude, Pomona College, Claremont, CA
Work History:
1989-93: M&R Weisshaar Violin Shop, Costa Mesa
1993-94: Bernard Camurat, Montigny-sur-Loing, France
1995-99: Michael Becker Fine Violins, Park Ridge, IL
1999-Present: M&R Weisshaar & Son Violin Shop, Costa Mesa, CA
EILA
Joined 2004
US Delegate 2017-present
Natural Resource Committee 2018-present
AFVBM
Joined 2010
Board Member 2014-16
Vice President 2016-18
President 2018-2020
Secretary 2021-present
Alliance-International
AFVBM delegate 2018-present
2020-22 Current President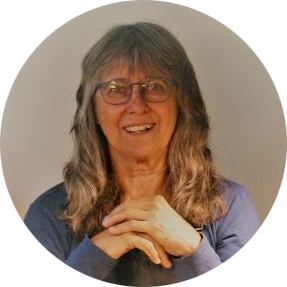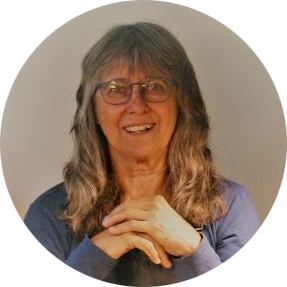 1984- American Federation of Violin & Bowmakers, Degree of Journeyman
1989-Fulbright Scholarship and Annette Kade Fellowship for bow study in France
Work history
1969-2021, Bassist, Portland Symphony Orchestra
1970-present, Self-employed bow repair, bow maker
1990-present, Instructor, University of New Hampshire Violin Craftsmanship Institute
Organizations
1984-present, American Federation of Violin and Bowmakers
1999-present IPCI-USA
2000-present, EILA membership
2019-present, EILA Alliance
2021, Alliance-International, VP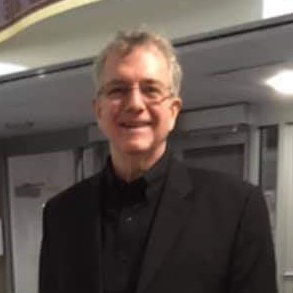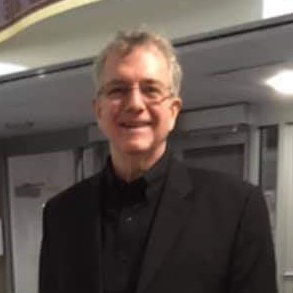 Maker of new instruments and restorations since 1984, Huntington, Long Island, New York
Studied at the Newark School of Violin Making and W.E. Hill & Sons
1977: Journeyman in the shop of Vahakn Nigogosian in New York
1980: Assisted Carl Becker (Chicago) with restorations and new instruments.
1989: Full member American Federation of Violin and Bow Makers
1994: Full member of Entente Internationale des Maitres Luthiers et Archetiers d'Art
2009-Present: Entente General Secretary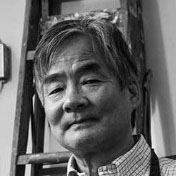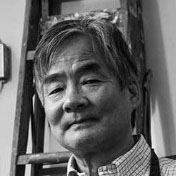 Bow maker and restorer, NYC
Founder member, present international chair: IPCI International Pernambuco Conservation Initiative
Member and past president: American Federation of Violin and Bow Makers
Board member: International Association of Violin and Bow Makers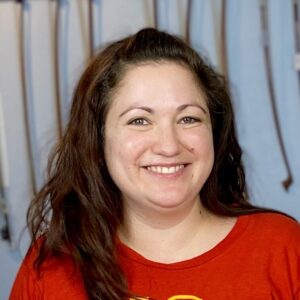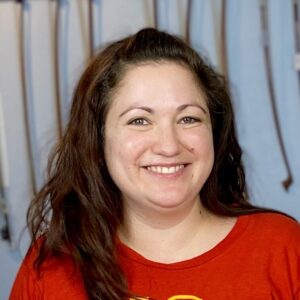 Bow Rehair and Repair
9/16-Present
Owner, BG Bows, Pasadena, CA
Maintaining over 550 customer's bows with rehairs and various repairs, specializing in double bass bows. Clients include members of ICSOM and ROPA orchestras, University and Conservatory professors and students, studio musicians in the film and TV industry, and AFM members, throughout the Unites States. 
10/18-9/19
Bow specialist, Robert Cauer Violins, Hollywood, CA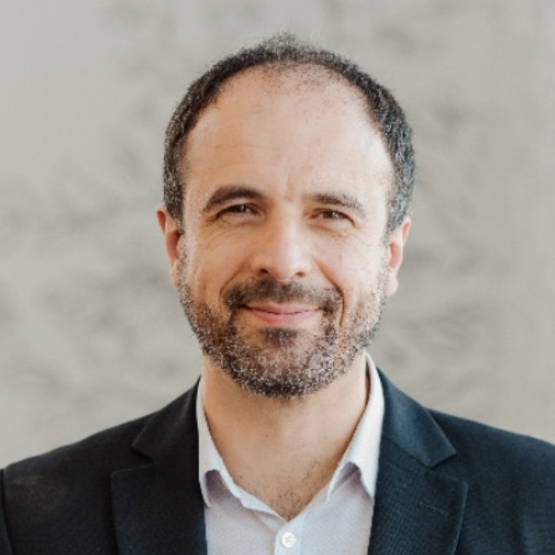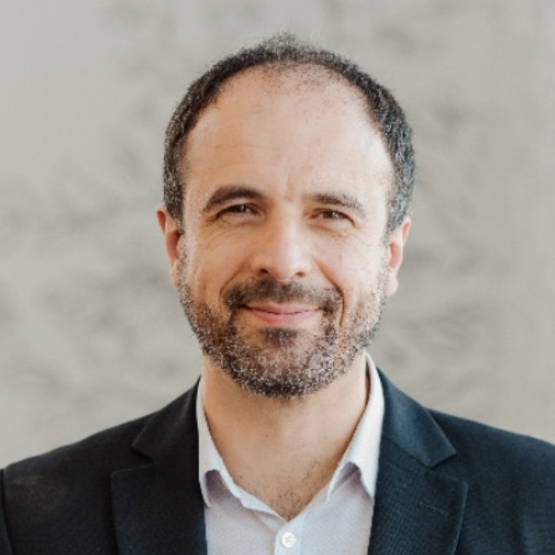 EDUCATION
1984-87- Jean-Baptiste Vuillaume, French National Violin making School
WORK
1987-88- Didier workshop, Metz
1988-91- Christophe Girardot workshop, Dijon
1992-94- Jean Schmitt workshop, Lyon
1994-96- Wilder and Davis workshop, Montreal
1996-present- President and violin maker, La Maison de Violon, Inc., Montreal
EILA
2003- member
2013-17- Vice-president
2017-19- President
ALLIANCE
2018- Co-founder with Charles Rufino
ALLIANCE-INTERNATIONAL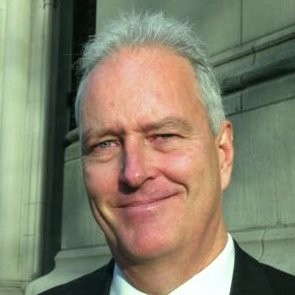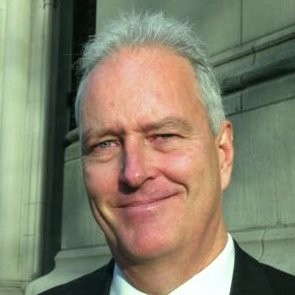 Attorney and independent environmental consultant.
25 years of experience in nonprofit management, environmental policy and advocacy.
John has advised the United Nations, the European Union, government ministries, legislators, nonprofit organizations, foundations, universities and businesses.
He represents the International Alliance of Violin and Bow Makers for Endangered Species before the Convention on International Trade in Endangered Species of Flora and Fauna (CITES) and other government bodies.
President of the Board of Directors of the International Pernambuco Conservation Initiative-USA
Past Executive Director of Rainforest Foundation-US
He holds a B.A. from Wesleyan University and a J.D. from Rutgers Law School.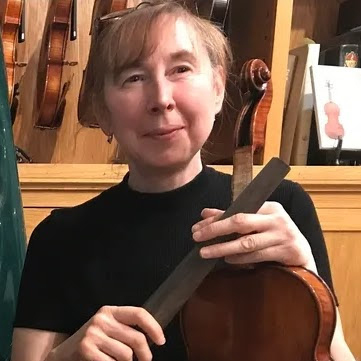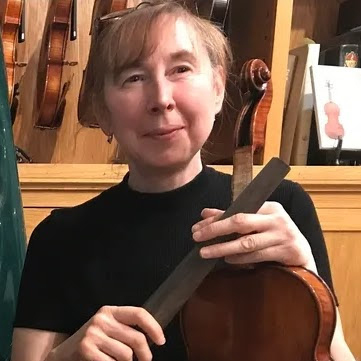 Educational background: 
Oberlin Conservatory, viola performance 

Oberlin College, International Relations

University of Vermont, Master's degree in Field Naturalist Program
Work background: 
Co-owner, Vermont Violins since 1994

Manufacturer of the V. Richelieu line of violins and violas

American distributor of Sonowood, a sustainable wood alternative to ebony

Friends of the Earth where she focused on issues relating to the international tropical timber trade and endangered species preservation including working papers for a UN CITES convention. 

Nature Conservancy in Vermont where she developed management plans for existing nature preserves with updated ecosystem protection principles